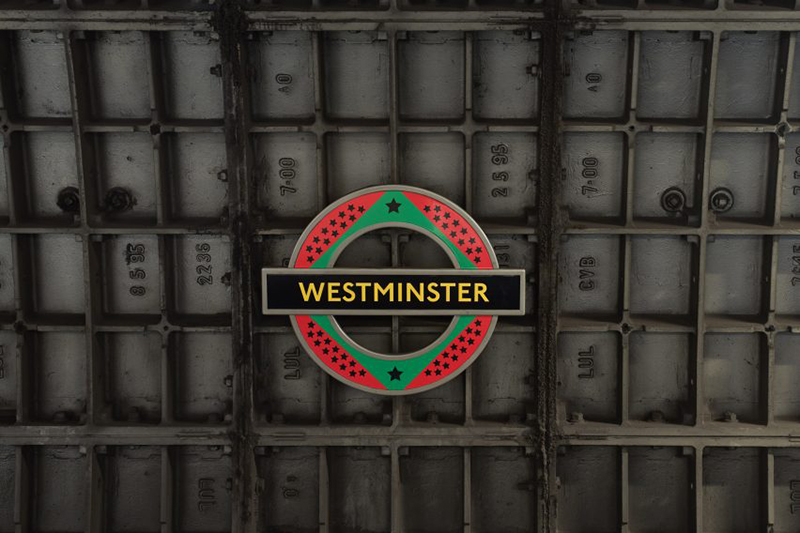 Iconic London Underground logo gets a makeover
The London Underground logo is a symbol recognised by many. The symbols iconic red and blue design has been in use since 1908. The design has been relatively untouched over the years, until now!
Visitors to London's Westminster Underground station can now see a reimagined version of the iconic symbol courtesy of British Ghanaian artist Larry Achiampong.
There are eight new designs which can be found within the West minister Underground station. The eight new designs were commissioned by Art on the Underground, a visual arts showcase funded by Transport for London. The new artwork will be on show until the end of February 2020, when the project comes to an end.
The artists, Achiampong, chose to focus on Pan African colours within the new designs. The symbols are created using the colours of green, black and red. These colours represent the land, the people and the struggles that the African continent has faced. Also gold was chosen to represent the future and prosperity.
The colour palette is not the only Pan African aspect of the new designs. The designs are also focused around a Sanko-time. Sanko-time is based around the Ashanti word 'Sankofa' and this translates to using the past to prepare for the future.