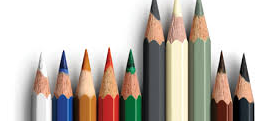 Sex education to be compulsory in all England's schools
Sex and relationships education is to be made compulsory in all schools in England, the government has announced. All children from the age of four will be taught about safe and healthy relationships, Education Secretary Justine Greening said.
Children will also be taught, at an appropriate age, about sex. But parents will still have the right to withdraw their children from these classes.
Until now, sex education has been compulsory only in council-run schools. Since academies and free schools are not under local authority control, they do not have to follow the national curriculum and have not been obliged to teach sex and relationships education (SRE).
In practice, the vast majority do teach the subject – the government's announcement will mean all schools across the system will be bound by the same obligation.
Age-appropriate lessons will have particular emphasis on what constitutes healthy relationships, as well as the dangers of sexting, online pornography and sexual harassment.
In a written statement, Ms Greening said: "The statutory guidance for SRE was introduced in 2000 and is becoming increasingly outdated.
"It fails to address risks to children that have grown in prevalence over the last 17 years, including cyberbullying, 'sexting' and staying safe online.
'Sensitive approach'
"Parents will continue to have a right to withdraw their children from sex education.
"Schools will have flexibility over how they deliver these subjects, so they can develop an integrated approach that is sensitive to the needs of the local community; and, as now, faith schools will continue to be able to teach in accordance with the tenets of their faith."
The news was welcomed by Russell Hobby, general secretary of school leaders' union NAHT, who said age-appropriate SRE would prepare young people for the challenges they faced.
"It is so important for young people to be taught about appropriate relationships, and the duties set out today bring that one step closer."
Malcolm Trobe, interim general secretary of the Association of School and College Leaders, urged the government to give schools the freedom to be innovative and flexible in the way they approached the subject.
"We do not believe it is necessary for the government to provide standardised frameworks or programmes of study, and we would urge ministers against being too prescriptive," he said.
The Right Reverend Stephen Conway, the Church of England's lead bishop on education, said he supported age-appropriate SRE.
"In an age when even primary school children are becoming exposed to online pornography – often by accident – and when practices such as sexting are becoming commonplace at a younger and younger age, we cannot simply advocate an approach like the three monkeys covering their eyes, ears and mouths, vowing to see, hear or speak no evil.
"If we want children to build resilience it is important to start young, teaching them about strong and healthy relationships."
'A tragedy'
But the Safe at School Campaign described the announcement as a "tragedy".
National co-ordinator Antonia Tully said: "Parents will be absolutely powerless to protect their children from presentations of sexual activity, which we know is part of many sex education teaching resources for primary school children.
"The state simply cannot safeguard children in the same way that parents can. This proposal is sending a huge message to parents that they are unfit to teach their own children about sex."
Ms Greening's announcement follows a widespread campaign by charities, MPs and local authorities, calling for (SRE) to be made a statutory for all schools.
At the end of last year, the chairmen and women of five different Commons select committees called on Ms Greening to make SRE a statutory subject.
Their call came after a report from the Women and Equalities Committee showed that sexual bullying was a significant problem in schools.
Last month, the Local Government Association said the lack of sex and relationships education in some of England's secondary schools was creating a "ticking sexual health time bomb".
Ref: //www.bbc.co.uk/news/education-39116783