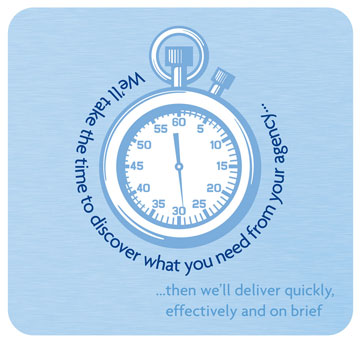 We'll take the time to discover what you need from your agency… then we'll deliver quickly, effectively and on brief.
At PMD Creative Solutions we take a different approach to many other marketing agencies.
That's because we believe that before we can talk, first we have to listen. After all, it's the only way that we can get to really understand
Then, when we've heard the challenges you face and your goals for the future, we can use our experience and expertise to work alongside you to come up with the answers.your business and how we can help you.
We think this is a better way of working because it produces results based on a robust approach, rather than a quick fix which might look good in the short term but won't be a sustainable solution. It's a technique that's already paid dividends for our clients.
[infobox title="What can we do for you?"] If you'd like to know more about the results we could achieve for you, just give us 30 minutes of your time [button url="//pmdcs.co.uk/contact/" size="large" style="2″ color="blue"]Get in touch[/button] [/infobox]