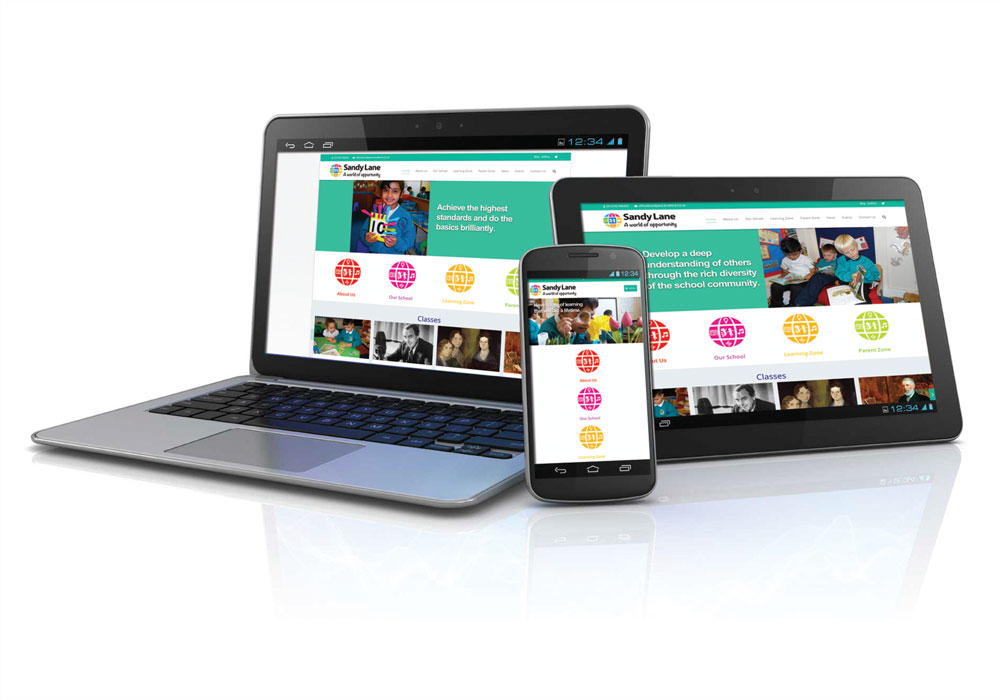 Sandy Lane Primary School Website
Sandy Lane Primary were looking to develop a website that brought to life their educational excellence and the personality of the school. Looking to avoid the stereotypical school website that is more targeted to children, the Sandy Lane Primary website needed to position itself as a key resource for parents whilst ensuring the school has appeal to children.
The challenge
Sandy Lane's old website was poorly structured and developed with a virtually unusable content management system. The website was nether responsive or engaging and didn't allowed the school to easily publish the statutory requirements for government legislation/Ofsted. The Senior Leadership Team wanted a website that would be engaging for parents and children, easy to content manage and promoted the schools ethos and personality.
The solution
PMD designed, developed and delivered a multilingual, responsive WordPress website that captures the school's mission, vision and values, is engaging to current and prospective parents and easy to maintain through the WordPress CMS. Developed with additional user editor roles added for individual teachers/classes or admin staff enabling them to edit pre-determined content areas. PMD also advised the school on content requirements and updated/migrated existing content, as required.
Results
An engaging, responsive website that promotes the schools ethos and offering, with clear navigation and content. As important was the ability for the staff to edit and update easily and efficiently and ensure that visitors to the site, whether this was Ofsted, parents, children or prospective parent could easily navigate the site and quickly access the information required in less than 2 clicks.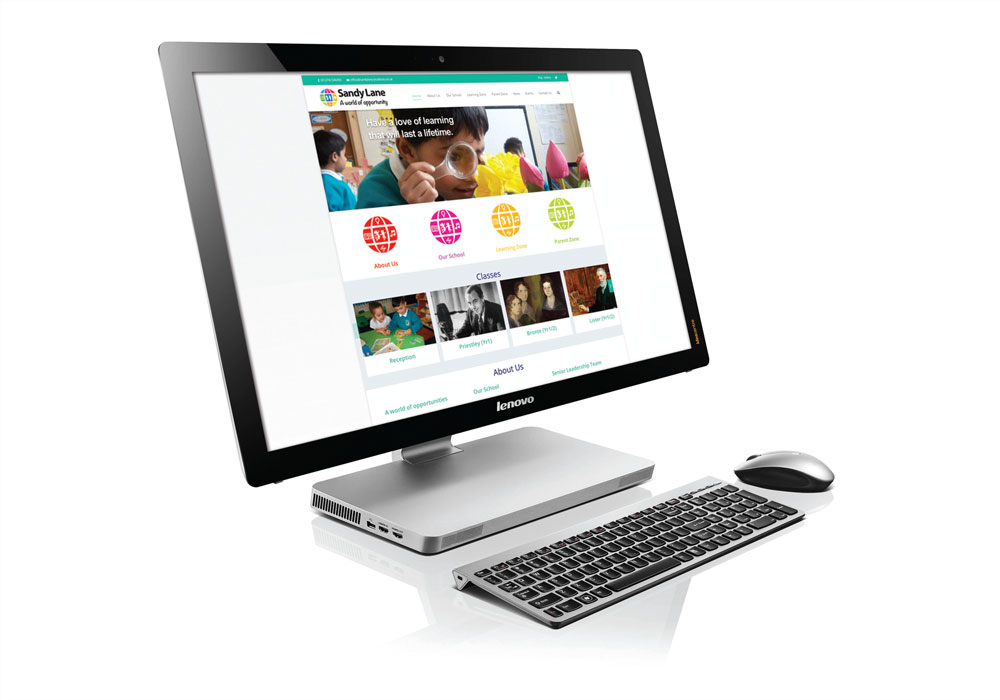 The endorsement
"We decided to go with PMD Creative Solutions to design and develop our new website and, alongside this, they worked with us to re-brand the school, including new logo designs and signage. From the beginning of the process to the final product, PMD always responded to our various requirements and demands very professionally, either in person or over the phone. Now that we are up and running with the website we are finding it incredibly easy to maintain, unlike our previous content management system. This means that staff are not afraid to keep their pages up to date as it doesn't take very long at all. Any queries we do have are dealt with quickly via email or phone call, meaning we waste no time and the site always looks good".
Darren Robinson, Deputy Headteacher – Sandy Lane Primary School