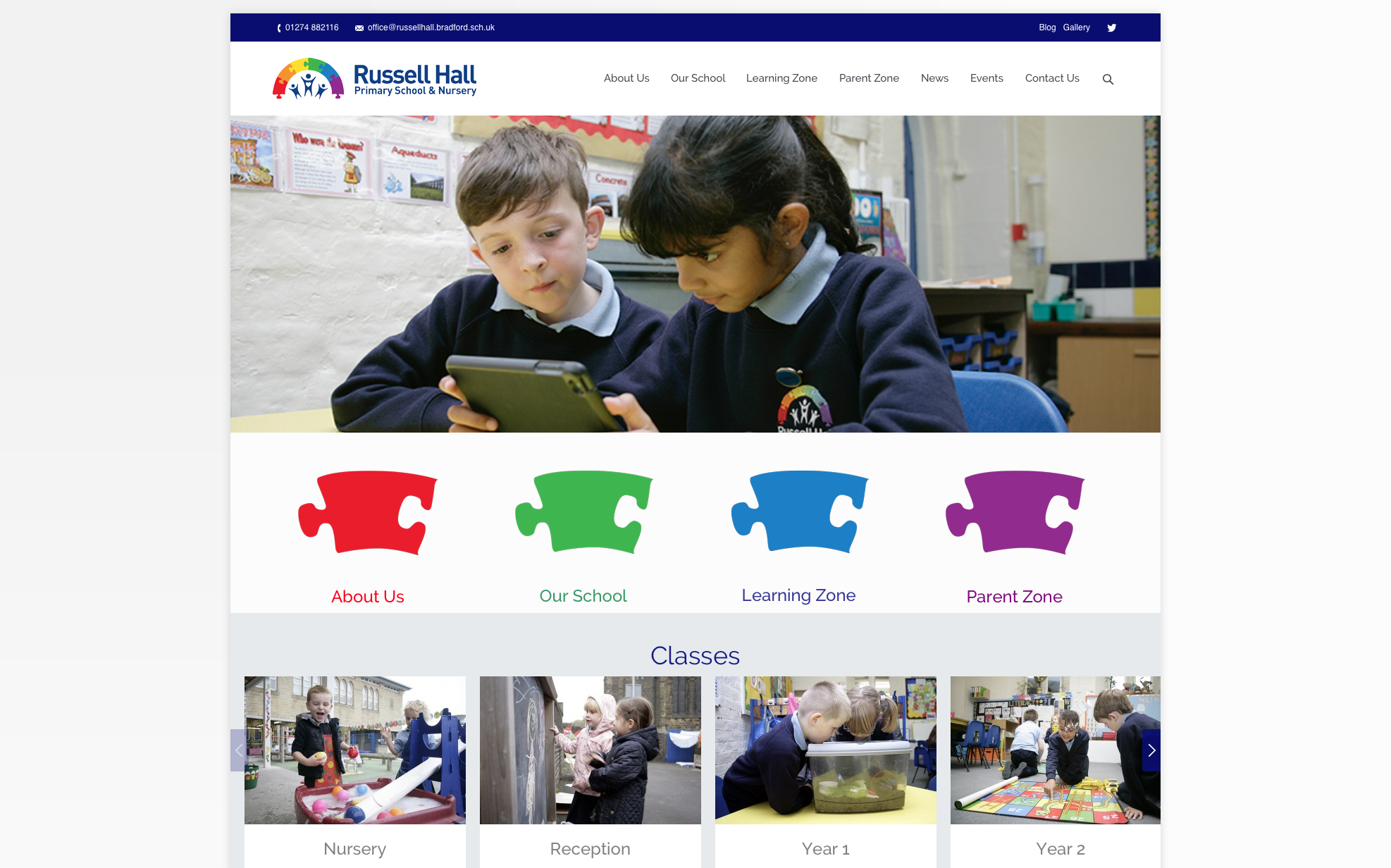 Why a website plays a key role in marketing a school
A great school website can help with a prospective students decision in which school to attend. With plenty of competition out there, a good website is essential and can play a key role in the school's marketing strategy, as well as offering a platform of communication with students, parents and staff.
A website can be used for the day-to-day communication with pupils and parents, as well as promoting various aspects of the school and its services. With advancements in Content Management Systems, a school website can be managed internally with the ability to update daily and easily with various content – key to appearing higher on search engine results. Google loves content! Regular, fresh content is exactly what Google (and other search engines) want to see. They want to make sure users are receiving the most relevant, up to date information as possible, so content is crucial.
Google continues to update its algorithm, a calculation for measuring how to rank your website content. Google algorithms are updated regularly, so keeping up to date with the latest changes can make a huge impact on your website visibility.
For example, things like the speed of your website, spell-checking elements and freshness of the content are now all taken into consideration, as well as the design and the layout. A website needs to be built well in order to meet user requirements and get the results needed!
Your school brand is extremely important. A clear identity across your website and other marketing collateral has a huge impact on prospective students and parents, as well as existing students and parents in keeping uniformity and defining your position and personality as a school.
Communicating with young people isn't always easy, but schools are now beginning to take advantage of social media. Platforms such as Facebook, Twitter, Pininterest, and YouTube are all easy to integrate into a website, and provide two way communication with both students and parents, as well as adding to the school's identity and character. This is particularly good for outside of the classroom activities such as sports games, talent shows etc.
Embedded videos can bring your school to life! Providing a virtual tour, teacher q&a's or a simple video introduction to the school adds a cost-effective something extra to a website, providing further engagement with students and parents.
The crucial element of a school website is its 'user centred' design. It has to be easy to navigate around for the three user groups – pupils, parents and teachers. The best way to start the website planning is producing a user journey for each audience. A pupil will navigate their way around the website very differently to a parent, and very differently to a teacher, yet all journeys have to be incorporated into the same website.
Use your school website as an effective e-portal with both students and parents, providing information in a detailed, secure manner. Parents expected to be involved in their child's education 24-7 now, not just on parents evenings twice a year!